Interpret Prophetic Images
Brand new book; Interpret Prophetic Images
Have you ever wanted to recognise the voice of God speaking to you?
Have you ever wished you knew how to start?
Have you ever wished you could be sure you were hearing God accurately?
Now it's possible to hone your ability to 'hear' God in a safe and non-threatening way. Progress through daily exercises for 2 weeks to grow your ability to know His voice.
Even If You Don't Paint Prophetically, This Book Will Help You Learn To Know The Voice Of God Clearer.
Even If You Don't Paint Prophetically, This Book Will Help You Learn To Know The Voice Of God Clearer.
It will help you refine your ability to interpret an image and be able to 'read' what God is saying.
You'll understand that there can be multiple meanings in one image and you'll grow in confidence that you are hearing correctly. Grow in confidence that you're hearing from God Understand that there can be multiple meanings Refine your ability to interpret an image
Practise hearing from God
Being able to confidently hear the voice of God is the first step to prophecy.
Even if you don't ever want to do what is known as 'prophetic art', partnering with the supernatural will take your art to another level. It adds another dimension. A deeper meaning. And it's available to all of us as His children.
The term 'prophetic art' is mysterious and misused. It's not just about standing in front of a blank canvas at the front of the church and waiting on God till He tells you what to paint. (And in fact, I don't advocate doing that unless you're really experienced as an artist and in the prophetic.)
Prophetic art is much, much broader than that.
It's something that every Christian artist can do if they are listening to the Spirit. Every work of art they create could be touched by the finger of God (or in my case completely reworked!)……. ((I know I have painted with angels because the standard of output was sooooo much better!!))
"But I paint things that have nothing to do with Christianity", I hear you say.
Fine!
God could use a pet portrait to speak if He chose. (Once upon a time, he used Balaam's donkey to speak so why not a pet portrait)? He can use any piece of art to speak.
And if He doesn't, it still brings joy to His heart when His children create beauty.
Isn't that an exciting concept; that our art is important to the Father?
How it works is this;
There are 14 images for you to interpret, one each day for a fortnight.
(That way you have time to really meditate on each one).
You look at the image and ask the Father what He is saying to you through it.
Take the time to write it down and ponder it throughout the day.
And then the next day, look at the responses of several other accurate prophetic voices.
You get to check your answers without fear of getting them wrong!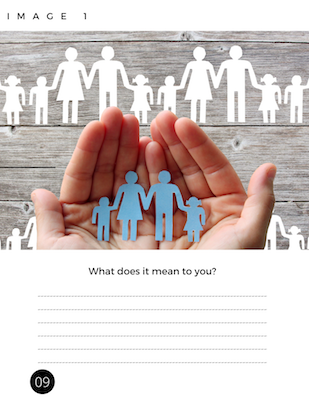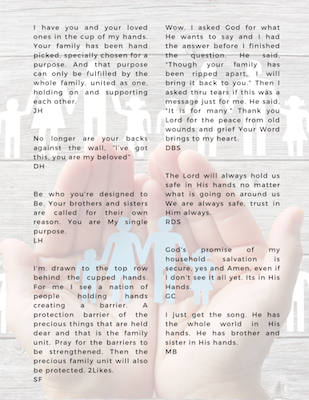 This book is all about having a safe way to practise hearing from God, without the fear of getting it wrong. You do it privately and get time to practise so you can refine your understanding.
Doubt that you can hear correctly is the first thief of hearing from God so don't give into it! God's voice is often the almost indiscernible one immediately after you ask for help. As you learn to listen and notice it, it will get easier.
This is available as a downloadable pdf that you can print as many times as you like. It would make a cool present for friends, wouldn't it?  
Get free prophetic art for your phone or Facebook cover!
Carry the Miracle of Naomi's baby or other bonus images with you wherever you go!
And the best bit? It's free! Just sign up below and receive a digital pack formatted to fit straight onto your phone or to use as a Facebook cover.
How good is that?
All yours for free!