Christian Artist Retreats

Create a painting that you're really proud of

Soak in the Spirit and receive personal prophecy

Unlock or reactivate your creativity
If you've always wanted to try painting but don't know where to start, this retreat is for you.
If you've been painting for a while but feel a bit 'stuck', this retreat is for you.
If someone 'closed' your creativity down by something they said or did, this retreat is for you. (It's amazing how many people have had teachers or others say stuff that locked up their creativity!
If you don't know where your art fits in the Kingdom of God, this retreat is for you.
If you are a Christian who longs to explore or rekindle their creativity then this retreat is for you.
Join the next Painting with God Retreat, and get: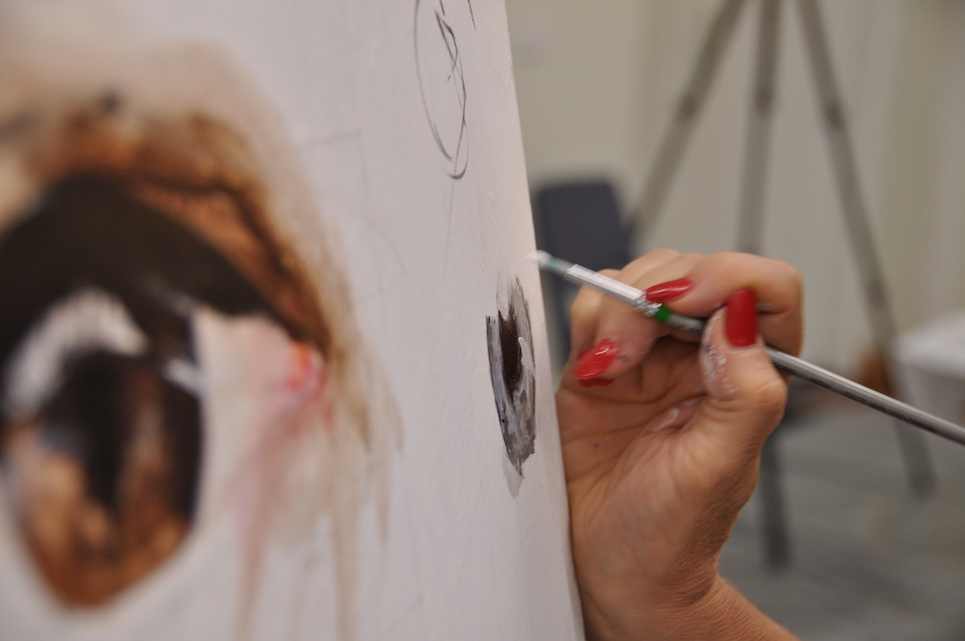 Hear what God wants to say to you and be immersed in His love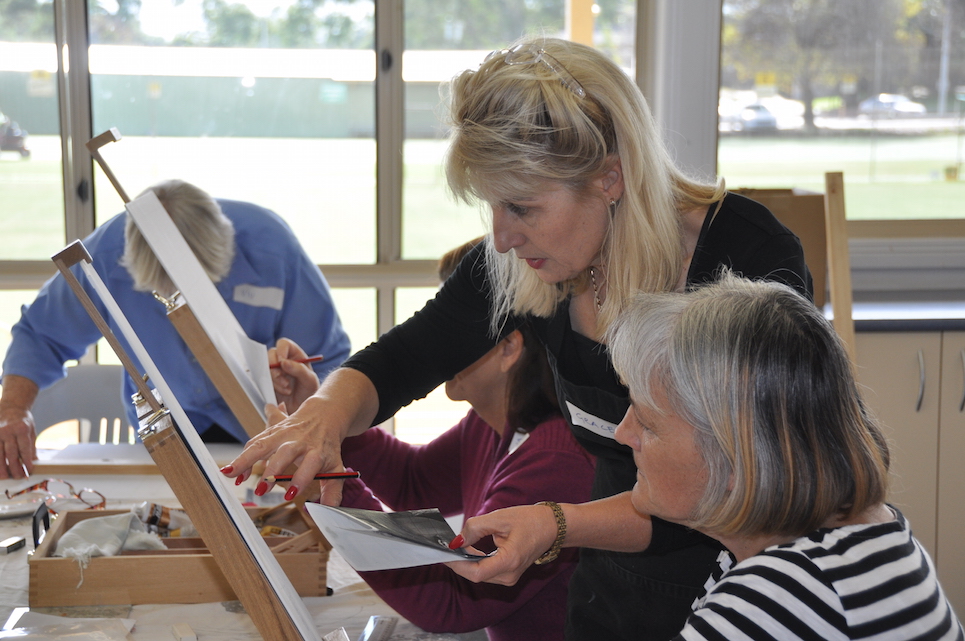 Small Class (no more than 10)
So you can get all the personalised support you need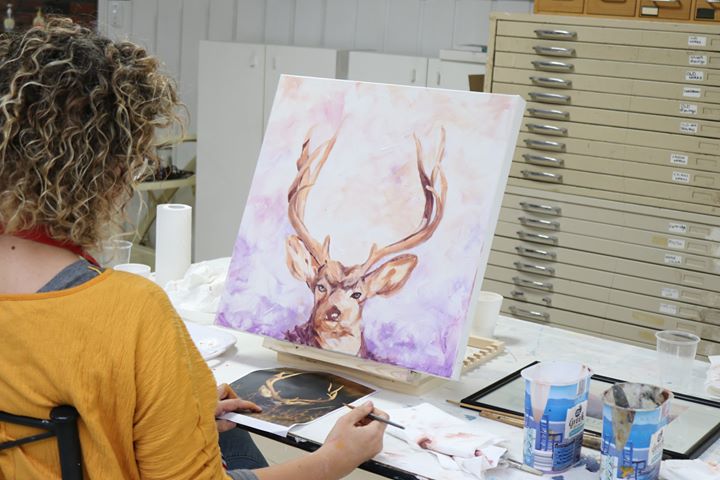 So you can perfect your masterpiece
.
3 steps to unlock your creativity at Grace's: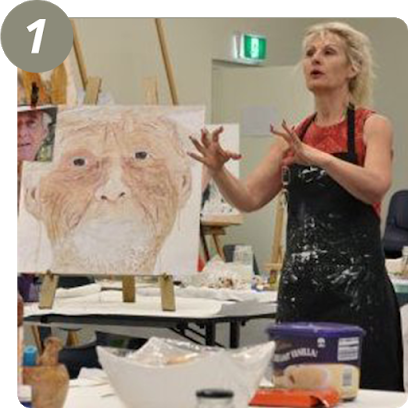 And they are a real treat! It truly is an immersion experience!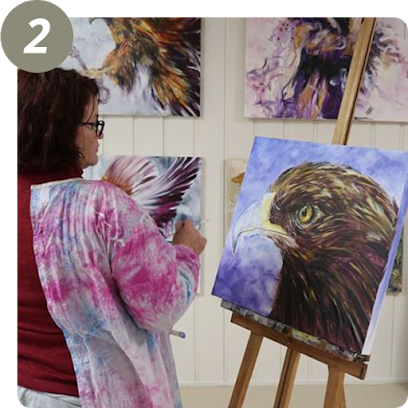 Get set free by the Holy Spirit!
God uses these retreats to unlock creativity!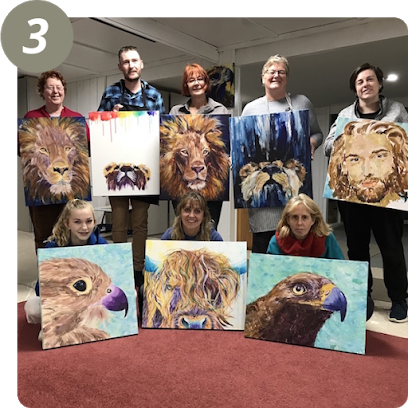 Be Amazed at What you can do!
Get the painting that you never thought possible

You can be a complete beginner!


Is it finally time you explored your art?
To most people, drawing is frustratingly difficult, especially when you're trying to marry faith with art.
The "Painting with God" retreats are designed to give you practical improvements in your drawing and painting while releasing the heavenly supernatural into your creativity.
Relax and Unwind, Everything is done for you! 
Dream about how refreshed you'll be after a whole 2.5 days with worship each day, prophetic insights and painting as well!
2.5 days, 2 nights.
We meet in the new studio in Geelong on Friday night for cheese, bikkies and a chat to get to know each other. (We'll do lots of eating yummy, healthy stuff and lots of chatting over the course of the weekend.) Then we get right into our amazing artwork til 9 pm.
Each morning we'll kick off with worship and a prophetic ministry time at 9.30 am. There's no pressure here, just a safe space to be you and hear from God. When we can tear ourselves away from worship (which is often the hardest part of the day!) we get into the super fun stuff.
We'll paint each day with breaks for morning tea and lunch and aim to wrap up around 5 pm or so on Saturday and 3pm on Sunday. When we're not painting, you're welcome to stroll around the 1.5 acres of gardens. 
Everyone will work at their own pace. Never done it before? No worries! I'll coach you through how to get and refine an image, draw it up and then paint it. Don't worry if you feel you can't draw! You'll go home with real confidence that you can do it!!!
I may even show you some 'magical' final touches to really bring it to life! 
All materials are provided so all you'll need is a canvas (at least 16" x 20"), a roll of paper towel and an apron or old clothes. (That's why we all look so flash in the photos!) 
That's right!
All materials, food, accommodation and tuition included in the price!
After the workshop this is what Tracey wrote the next day;
I was pretty whacked all day yesterday with so much output in the Spirit and the painting but I keep approaching my painting with a sense of awe because it is quite beautiful. It gives me such a sense of "more than". Things are always more than we know or can see.
I want to thank you so much for giving me a starting point. I learnt so much in such a short space of time and you were so encouraging yet practical and I loved every moment.
Tracey
And when she came back....
(I) Had to gather my thoughts, emotions, overflowing spirit together before I could settle to write.
Such a fullness! I haven't had such awesome fellowship like we had this weekend in quite a while. Thank you!
I have the painting I did with you last time and now the one I completed over the weekend and what struck me most is that placing them alongside my everyday paintings, they hold a dimension that the others don't. They shout out the Word, just as they're intended to. Prophetic art! Thanks for your teaching, prophecy and wonderful hospitality. Awesome weekend!--
Listen to Naomi's review! she had never painted before!
Grace is talented and anointed, and an amazing teacher, coach and prophetic voice, and eeever so patient. I came home with an artwork that I can hardly believe I created, and a clearer vision that I'm excited to step into! If you're tempted to do it, make it happen! You won't regret it.
- Mishah
I went to Grace Bailey's Prophetic Art workshop this weekend and the Spiritual impact is still unfolding! It was a deeply God-centred experience.
- Jacqui
A wonderful experience whether you are an artist or a beginner - the finished paintings were a surprise to many that they could paint so well.
- Glennis
Grace you ignited something inside me that still burns... I have had the privilege to attend your workshops and meet so many other amazing artists who have become lifelong friends.
Marion C, Feb, 2023.
When was the last time you created in the Spirit with The Father holding your hand?
Refresh your spirit, have deep connection with God and walk away with something you're proud of!
We can't wait to host you soon!
why this place is so special;
The Great Physician uses these retreats to heal!
Dedicated art studio; so no packing up at night!
No time constraints so you can take as long as you need.
Real working artist's studio so you're surrounded by original art.
Skills-based instruction so you'll learn heaps!
If you've felt dry this is the chance to really get refreshed.