Painting Powerhouse Online Course
Finally.. A proven, step by step process to take your art to the next level!
IS THIS YOU?
You've been longing to paint but didn't know how to start?
Maybe you think that creating good art is too hard.
Maybe your drawing skills are not what you'd like them to be
Maybe you think it's a mystical experience that only the very talented can do.
......Or you know there's room for improvement in your painting but you can't see what it is.
And the all-time biggie, what if you don't really believe you can?
Or that you don't have enough time?
Or don't know what to use?
Imagine being able to draw anything!
Imagine being able to understand the principles of art without the boring stuff?
What could you create if you knew what to do?
Start right now with a refund guarantee by clicking here:
This Online Course Will Give you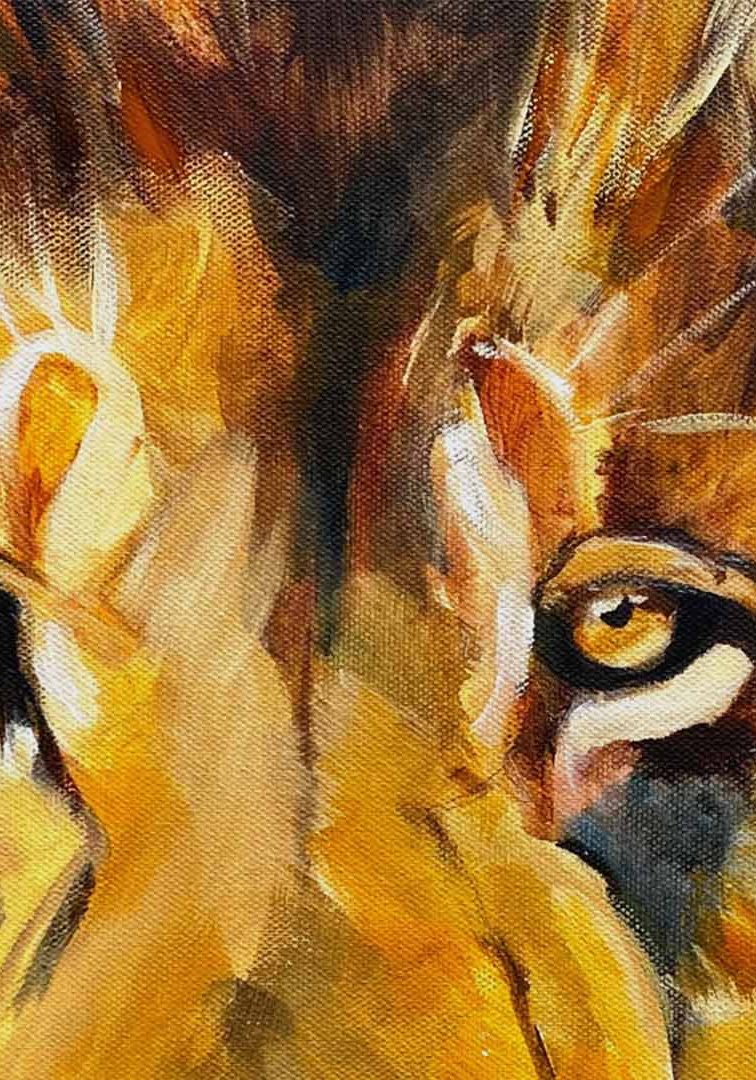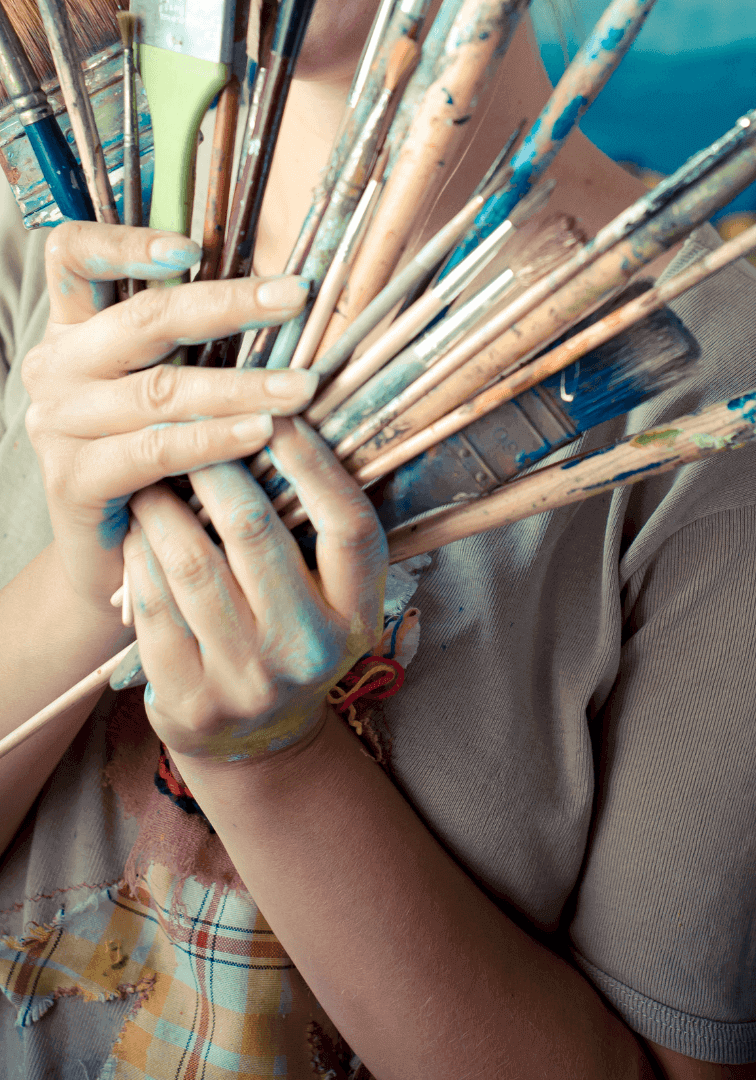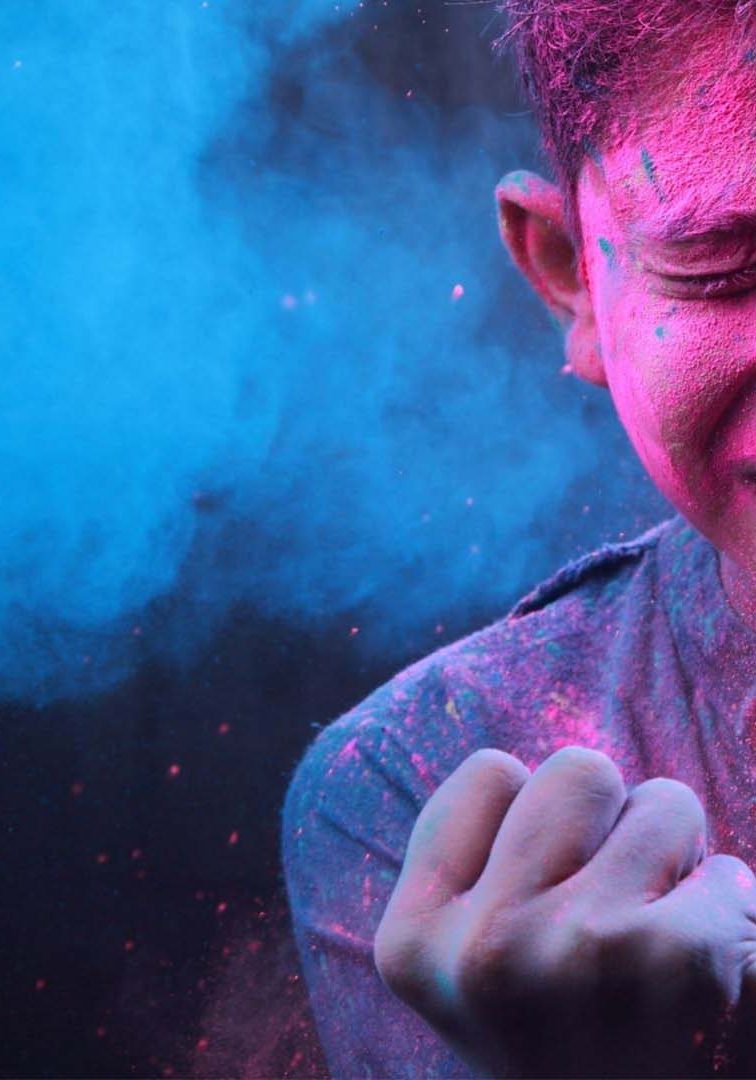 the journey to better art
What Others Have Said.. (It's sooooo humbling!)
Faith V;
From a "business" standpoint…what you put together is outstanding.  It's a great value for money.  It speaks excellence.  And it's so much more!!!
Walking out the things you teach, "doing" the work, the exercises was "drawing" something into me ----of greater value; A Power House.
Emilia;
Grace is extremely knowledgeable and clearly passionate about upskilling people from right where they are at. I thoroughly enjoyed this course. It was easy to understand and concise, so I was able to follow and fit it into my busy lifestyle. Each module was fun and interactive and we learned a valuable new skill (or myth busted an old one!). It has made painting feel 'easier' and that I, too, can call myself an 'Artist'!
Most of all I have come away with more confidence & a sense of accomplishment that I can build on. Thank you, Grace!
The 7 Steps We'll explore together: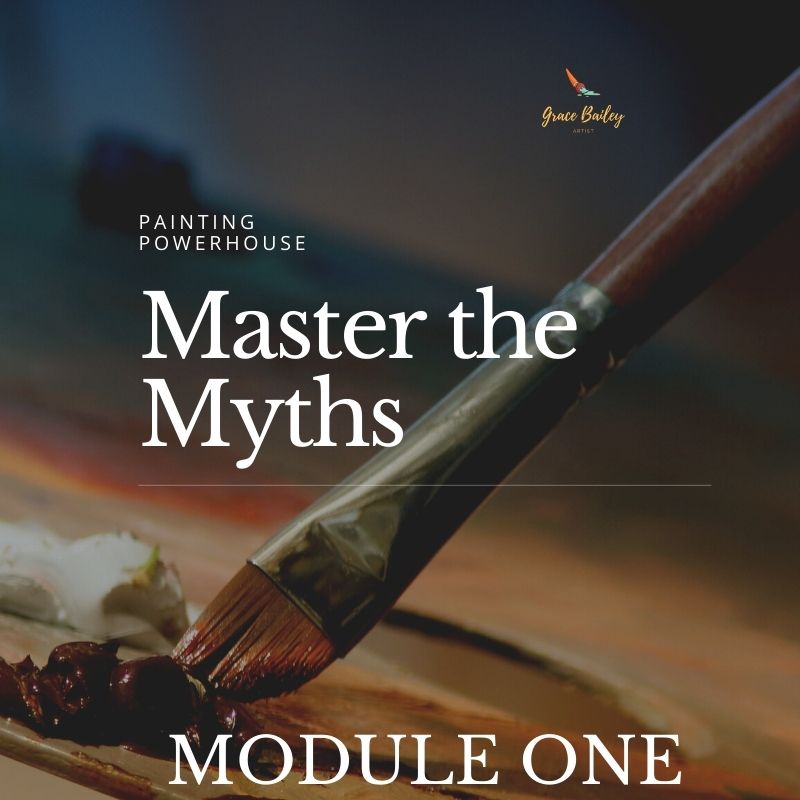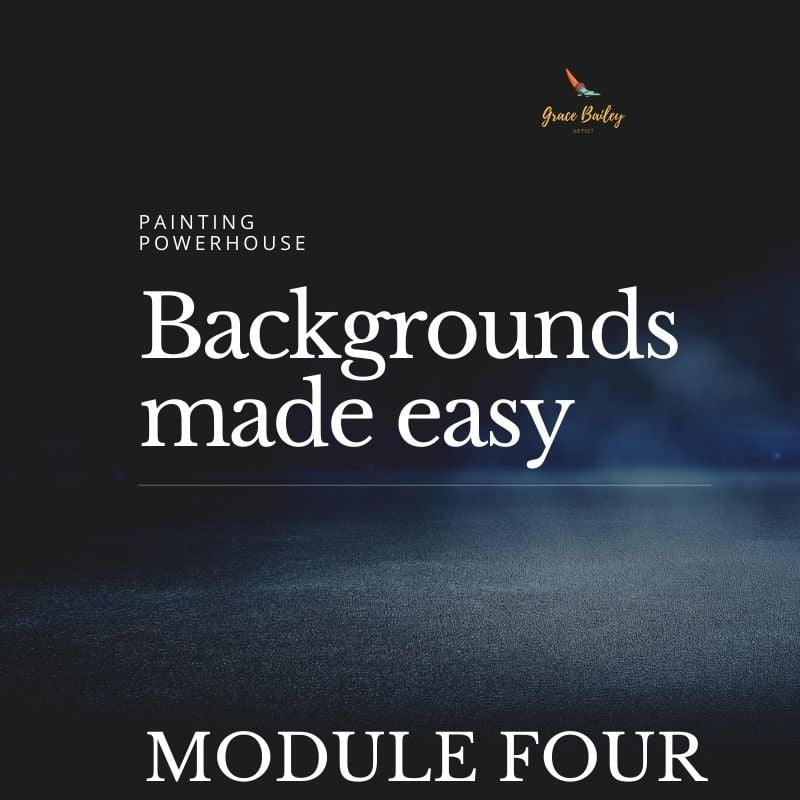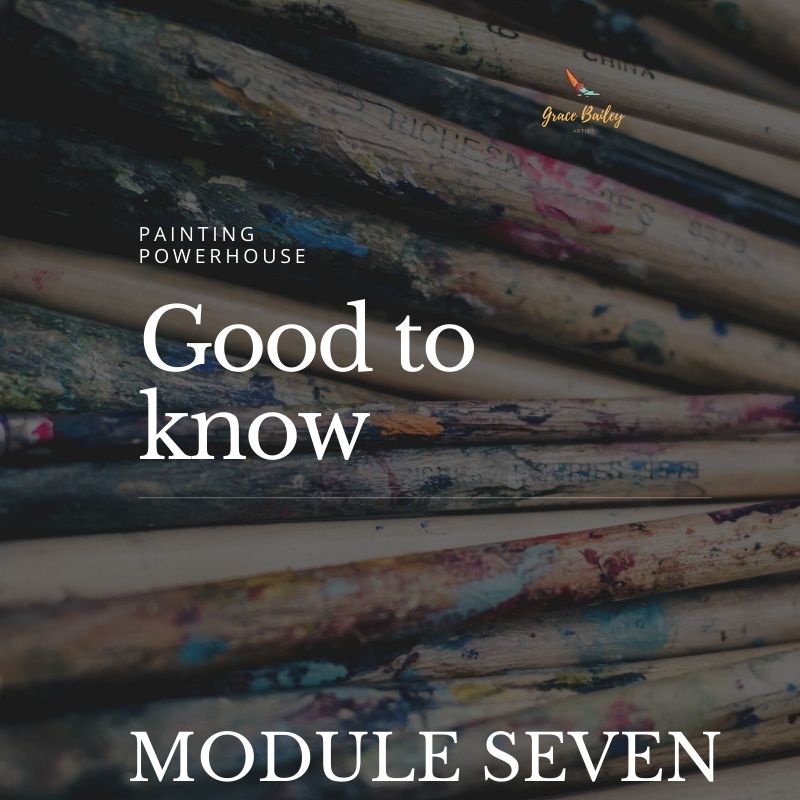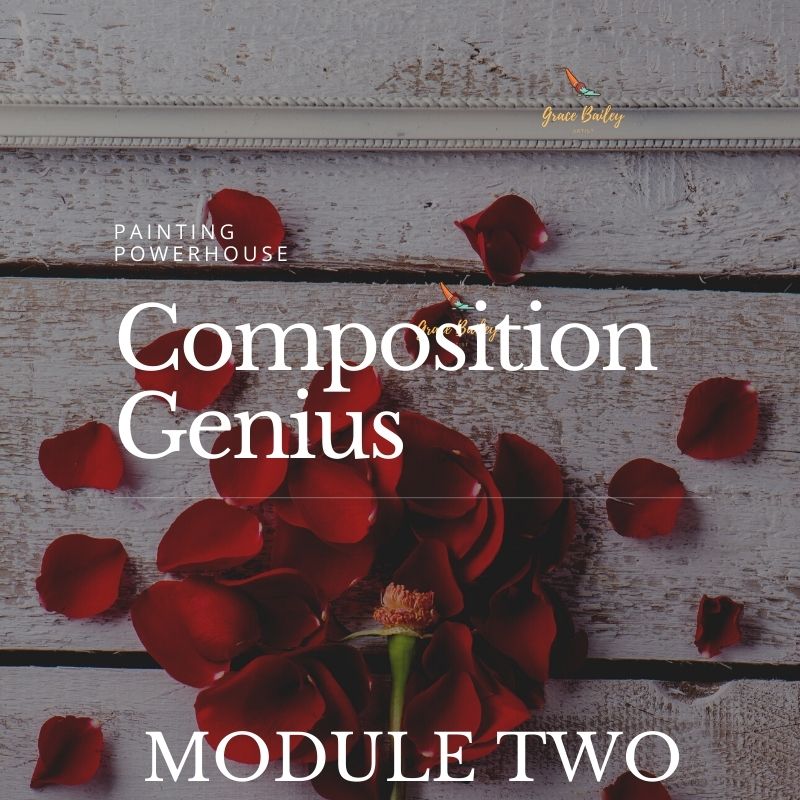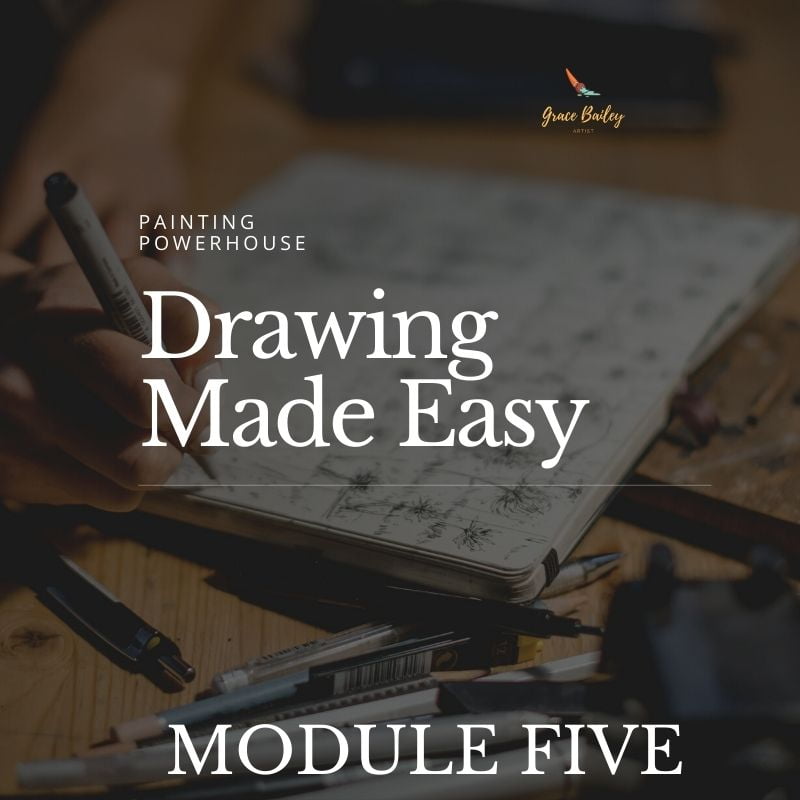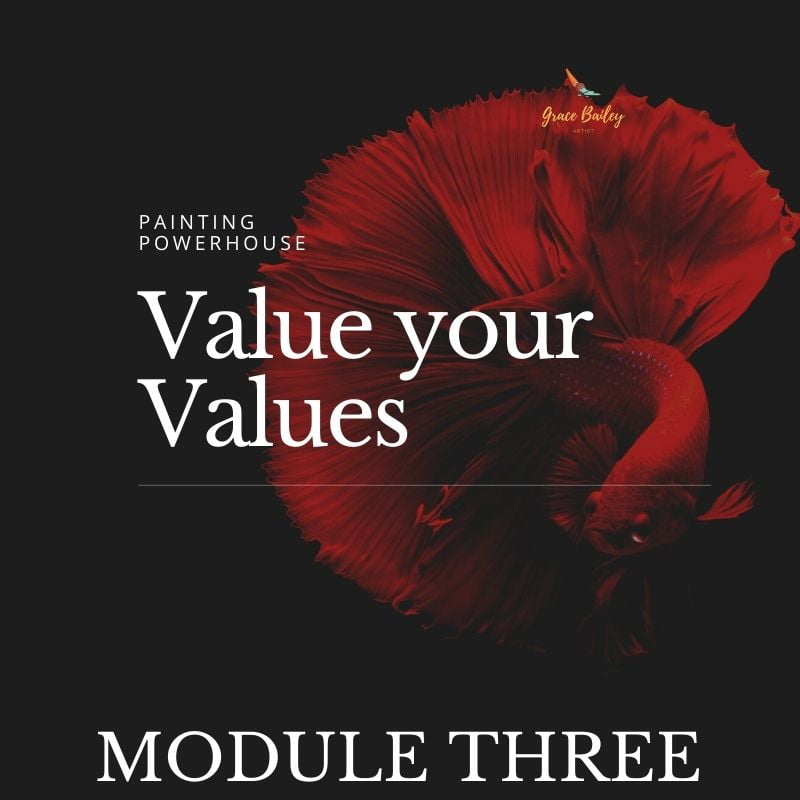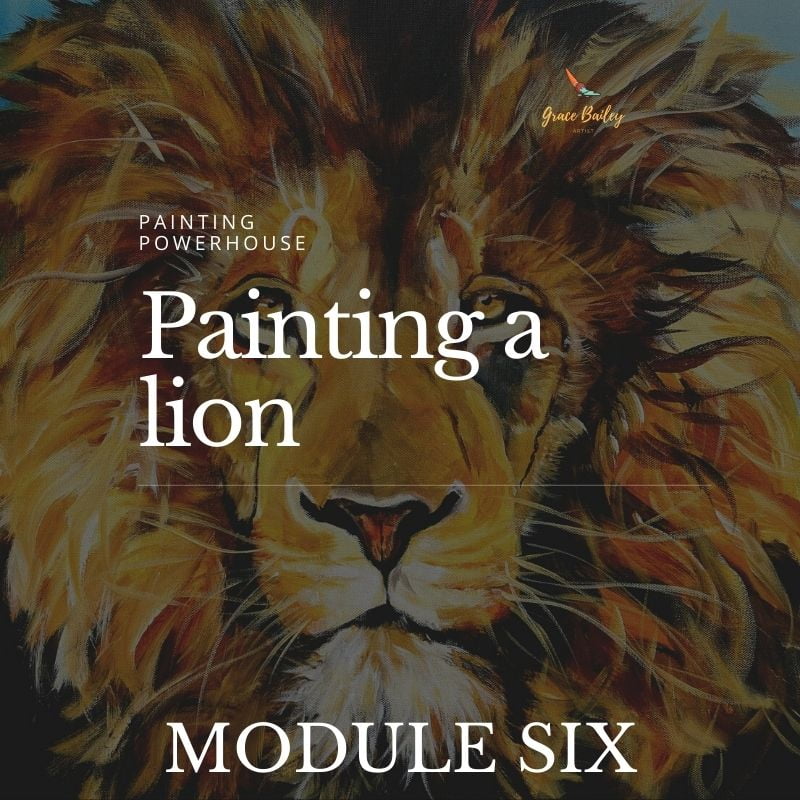 Imagine for a moment how you'll feel when.....
You have the confidence to paint and the know-how to do it well!
This course makes painting fun and easy..
Watch as many times as you need
Look at what the course covers
Each module is broken down into bite-size pieces explaining the why and the how.
Module 1

Master the Myths- Dispel the fairy stories about being an artist that can hold you back.

Myth 1- Artists are born not made
Myth 2- I'm not a real artist
Myth 3- Art is not as important as other stuff
Myth 4- You have to be able to draw
Myth 5- You need special equipment

Get Doing Instruction Booklet
Now It's Your Turn; Get Doing Downloadable Exercises
Module
2
Composition Genius
Introduction- Composing your painting well is almost as important as drawing it well

Focal Point
Rule of thirds
Closeups
Where to put the horizon
Skew it a bit
Get Doing Instruction Booklet
Now It's Your Turn; Get Doing Exercises
Module
3
Value Your Values - Say Goodbye To The Ordinary!
Introduction

Tone
Colour
Light
Form
Get Doing Instruction Videos
Get Doing Instruction Booklet
Downloadable Tonal Exercises
Downloadable Color Exercises
Module
4
Backgrounds Made Easy - There's so many ways!
Get Doing Instruction Videos;

 Two-brushes
 Blending
 Stippling
 Clouds
 Drippy
 Blotting

How I Used the Techniques Video
Points to Remember Video
Get Doing Instruction Booklet
Now It's Your Turn; Get Doing Exercises
Module
 5
Drawing Made Easy- Once upon a time, drawing could be hard- But not anymore!
Get Doing Instruction Videos;

Getting started
Doing the drawing
Quick recap

Get Doing Instruction Booklet
Now It's Your Turn; Get Doing Exercises
Downloadable Cheat Sheet
Module
6
Paint This Lion
Get Doing Instruction Videos;

The Eyes Have It
Face To Face
Background and Mane
Land This Baby

Get Doing Instruction Booklet
Now It's Your Turn; Get Doing Exercises
My Lion Shopping List
Bonus
Module
7
Good to Know- All the stuff an artist learns over the years
What Others Have Said....
It was GREAT value for the money charged. It was so well thought out.
Faith
It's action packed 
AND NOT BORING!
The Powerhouse course is full of valuable information about painting and art but it's not a basic 'how-to-paint' course. It would save you a lot of time and angst from having to learn the hard way. I devised this course as a background for beginner and intermediate painters to take their painting to the next levels, quickly. It is very comprehensive.
Each module has a downloadable instruction booklet with exercises which you can do at your own pace as well as loads of videos that you can watch over and over again. I've had students who have attended live workshops with me but also purchased the course, rave about being able to watch the videos again and again because it's easy to miss things in a live class.
The module on painting a lion is a good starter, especially if you'd like to paint animals or pets because you'll learn much about brushstrokes, painting the eyes/face/fur and colour mixing.
Afterwards, you would have the skills to create paintings with good composition and colour that are well drawn, if you follow the steps learned in this course.
And of course, there is a money-back guarantee if you can show me that you have completed 50% of the course with the exercises done but you aren't satisfied. I'm confident, however, that you'll find the course really over-delivers and is extraordinary value for money.
Start right now with a refund guarantee by clicking here:
If you're not satisfied after completing at least 50% within 30 days (and you can show me the completed exercises) you'll get a full refund.
Meet Your Art Mentor Grace Bailey
Grace Bailey,
MA, Visual and Performing Arts,

BA Fine Arts,

Grad Dip Teaching (Sec),

Assoc Dip Creative Arts,

Cert IV Information Technology,

Cert IV Business Management.
And years of teaching both in Australia and overseas.