partner with the supernatural and create
Be amazed at what you can do....
start Your painting with god adventure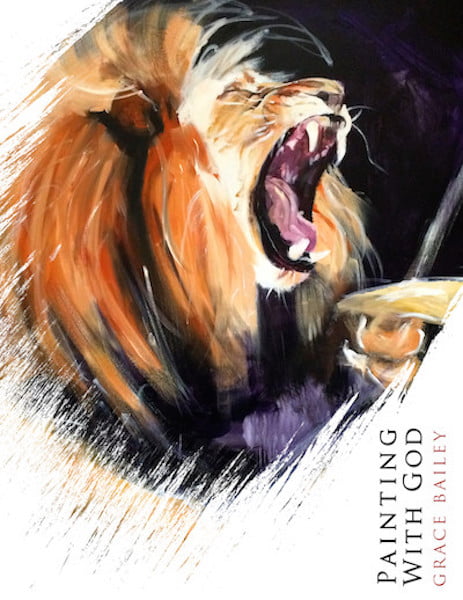 Grab the downloadable book, "Painting With God" to explore what it's all about and why you'd do it.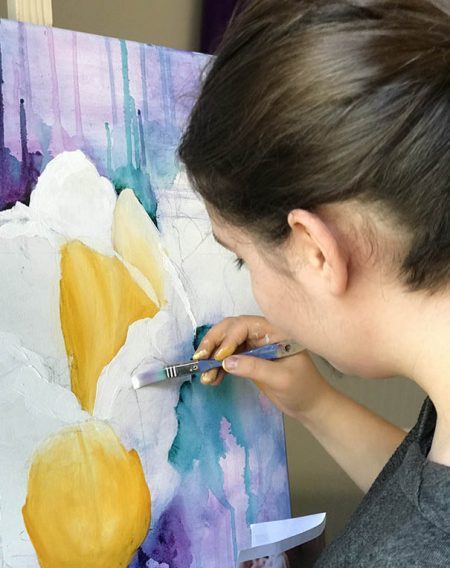 What is Prophetic Art? is a high-quality online course to give you a complete understanding of what it's all about.
The Painting Basics online course is great if no-one has ever shown you how to start painting.
Thank you for your YES in your calling which led you all the way to the States to plant seeds in hundreds of us. Isn't the kingdom the best place to be?!
I am having an art auction, which is thanks to you for taking me to the next level so I have something desirable! I love that the Lord brought art to my life for both my personal joy and as provision for the calling he has placed on my life. I just can't express the joy and gratitude I am experiencing.
Rhema
Wow I love this! Grace you have

given me encouragement

in pursuing art. I used to draw and I know I have a talent in art not sure exactly what...but I got discouraged, studied science and forgot about art. But that is my first love and I always thought that God gave me an amazing way of understanding his word and its always with art. 
Chaste
Grace is talented and anointed, and an amazing teacher, coach and prophetic voice, and eeever so patient. I came home with an artwork that I can hardly believe I created, and a clearer vision that I'm excited to step into! If you're tempted to do it, make it happen! You won't regret it.
- Mishah
I went to Grace Bailey's Art workshop this weekend and the Spiritual impact is still unfolding! It was a deeply God-centred experience.
- Jacqui
I guide various painters, from beginner to advanced, to build their confidence and revive their passion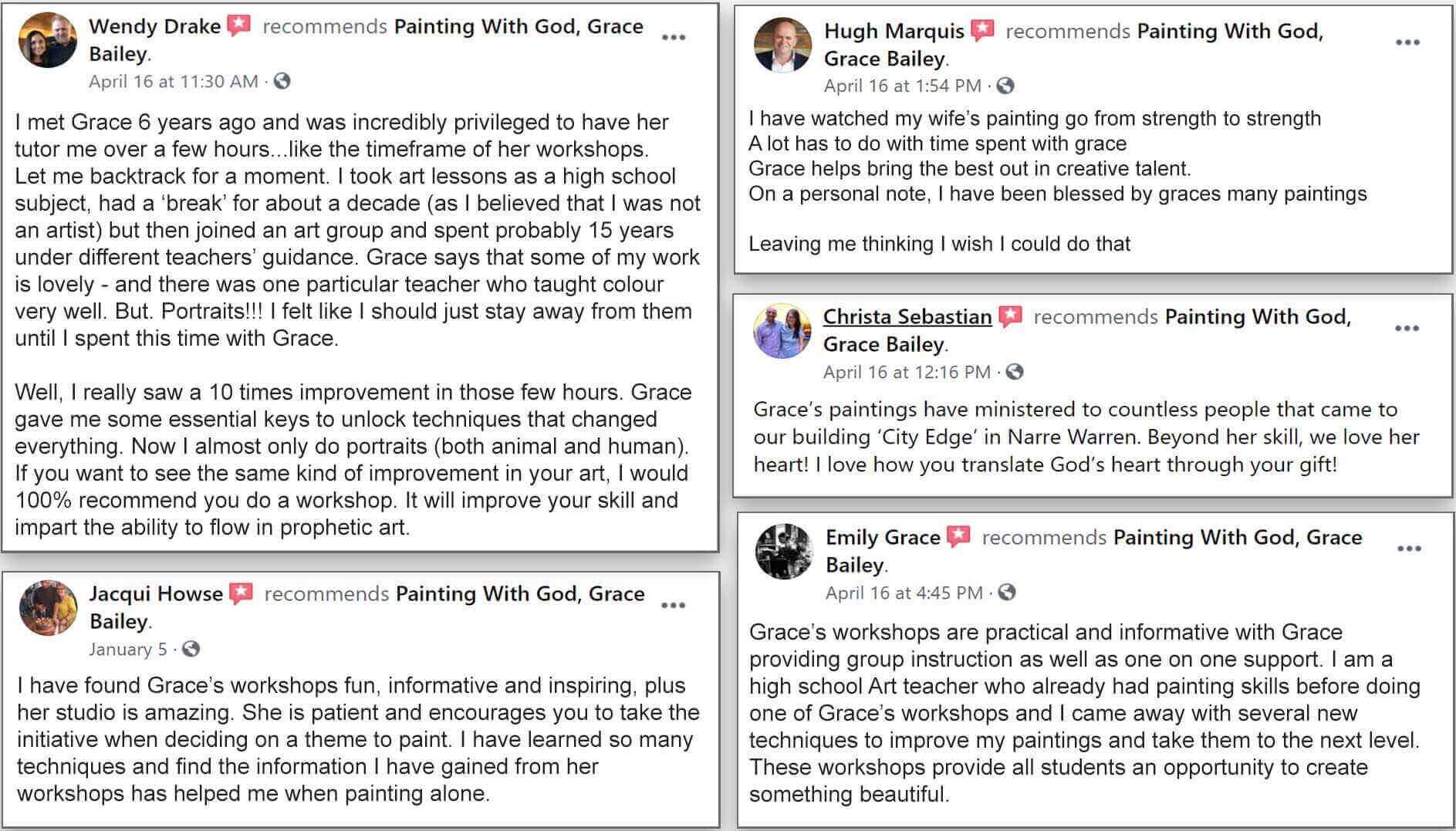 Start Your Own Art Adventure With Online Courses
A proven, step by step process to take your art to the next level!
Imagine being able to draw anything!
Imagine being able to understand the principles of art without the boring stuff?
What could you create if you knew what to do?
Get the underpinning you need to understand just what prophetic art is. (It's not about starting with a blank canvas and waiting for God to tell you what to paint!) The course covers all the fundamentals such as the nine types of prophetic art, interpreting it, inspiration and many other questions.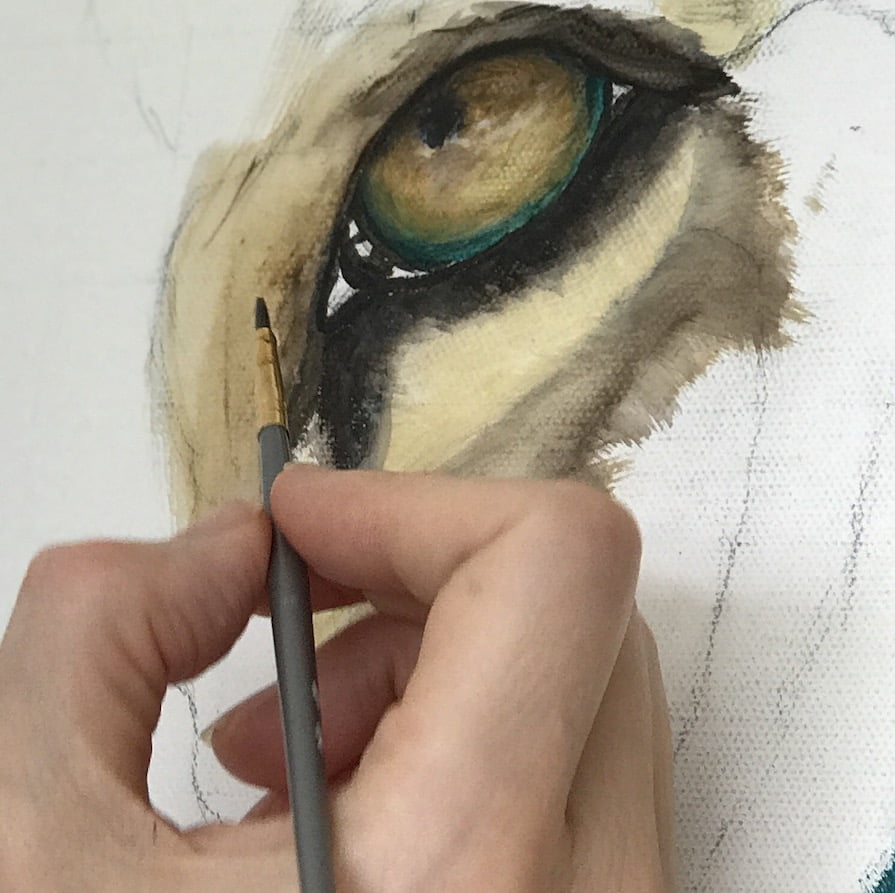 Dispel the confusion about what to buy, how to start and how to finish, all with a sense of humour! It will give you the confidence to splash out and paint, even if you've never done it before!
A lot of painters were inspired to take their artworks to the next level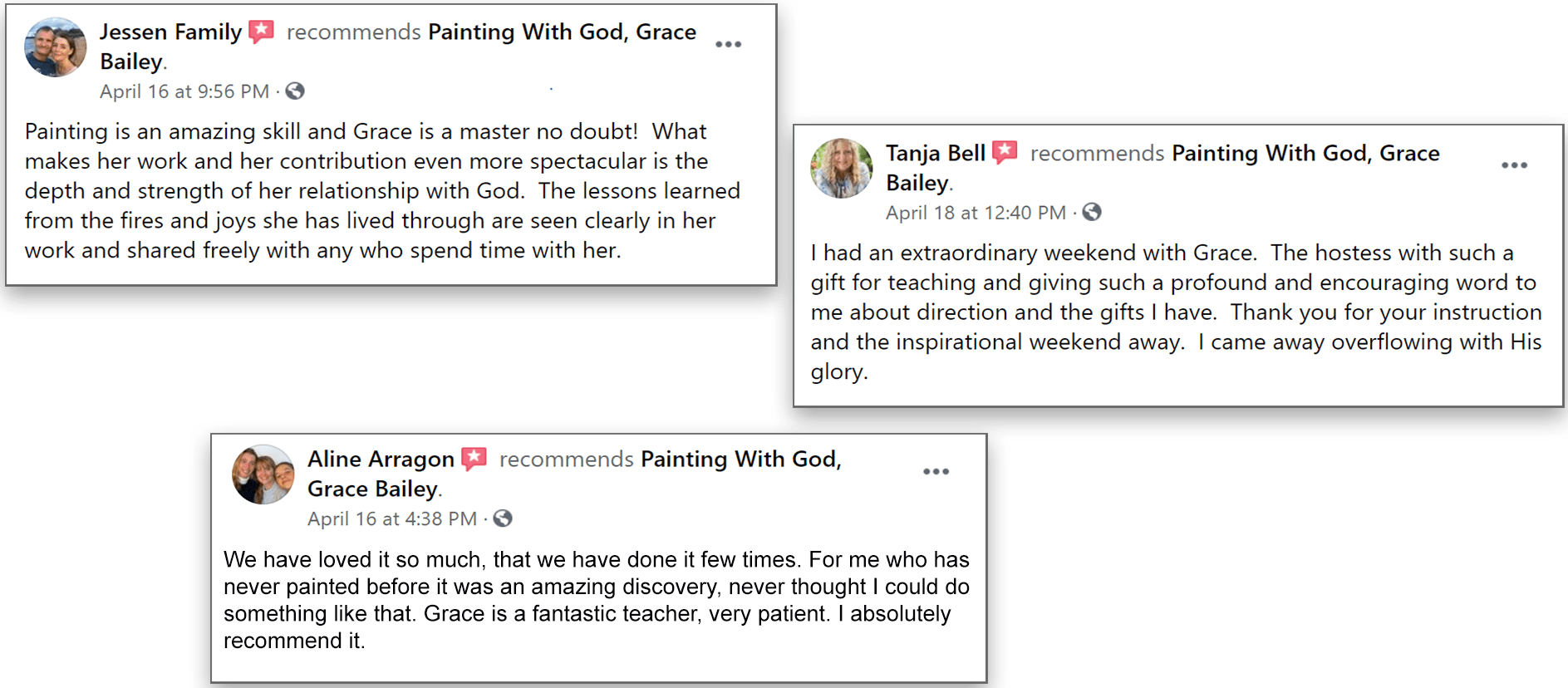 set sail on Your Prophetic Art Adventure With the Painting With God Book
You'll be guided by experienced artist, Grace Bailey, through ten colourful chapters on how to get started, face your fears and create images that tell God-stories.
Explore what prophetic art is all about.
Be captivated by real prophetic art stories.
Be inspired to start your own prophetic art adventure.
Get free prophetic art for your phone or Facebook cover!
Carry the Miracle of Naomi's baby or other bonus images with you wherever you go!
And the best bit? It's free! Just sign up below and receive a digital pack formatted to fit straight onto your phone or to use as a Facebook cover.
How good is that?
All yours for free!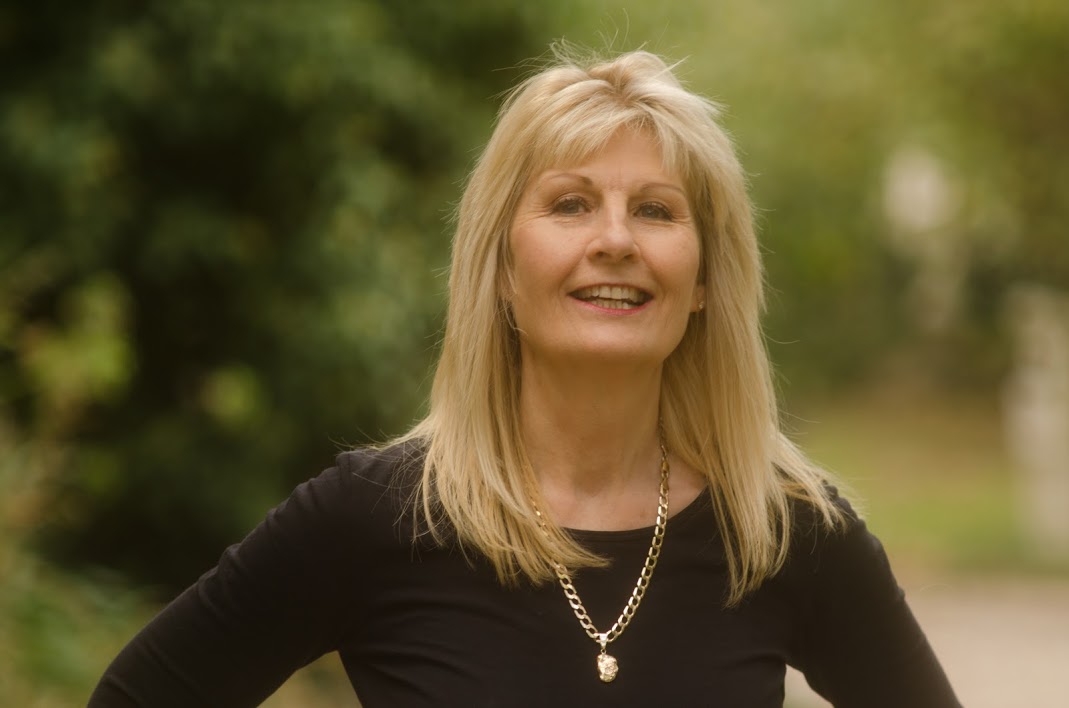 I've always been an artist, in between family and property development. Along the way, I did an MA in Visual Art and became a secondary art teacher for a time.
My work initially focused on large-scale oil portraits until I discovered the thrill of painting with God. He took me on a journey that started with painting live in worship each week for an entire year. Since then, it's been a voyage of discovery to multiple countries asking and receiving answers to what it's all about.  My book, Painting With God, came out of the initial seeking.
Now I'm passionate about unlocking the God-given creativity within each of us because so many people have had it closed down. Since the lockdowns curtailed travel, I've moved into teaching online.
The images above are part of a project I did where I painted every week during worship for a whole year. Read all about it in the "Painting With God' book.