Step into the supernatural with a Prophetic art Workshop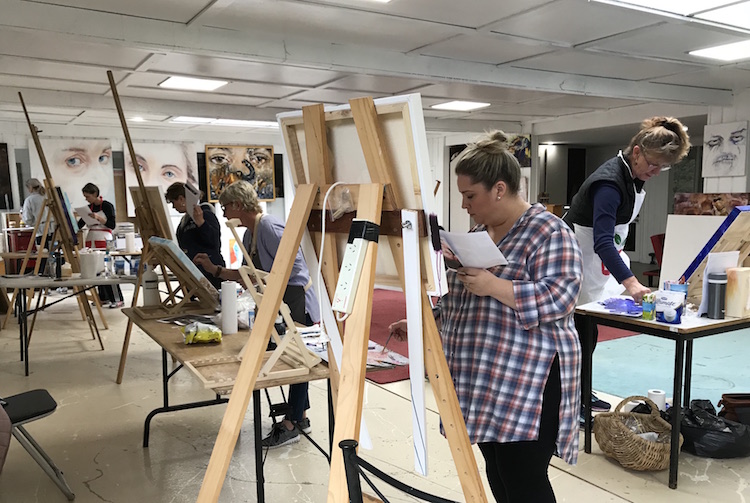 Realise your painting dream with experienced artist, Grace Bailey, a fun environment, and even a few laughs!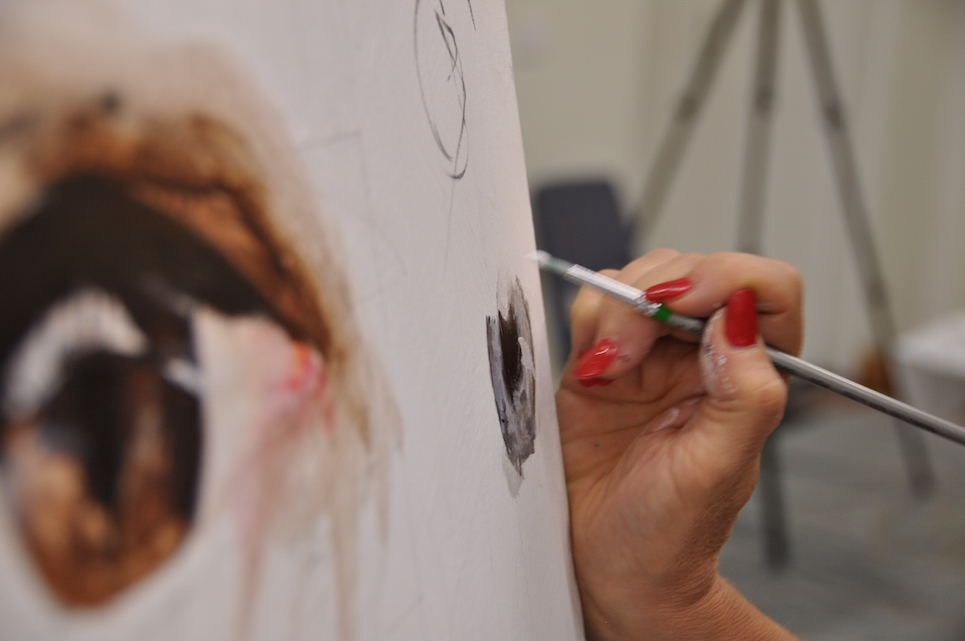 Everyone can do it at their own pace
You'll be shown how even if you're a complete beginner.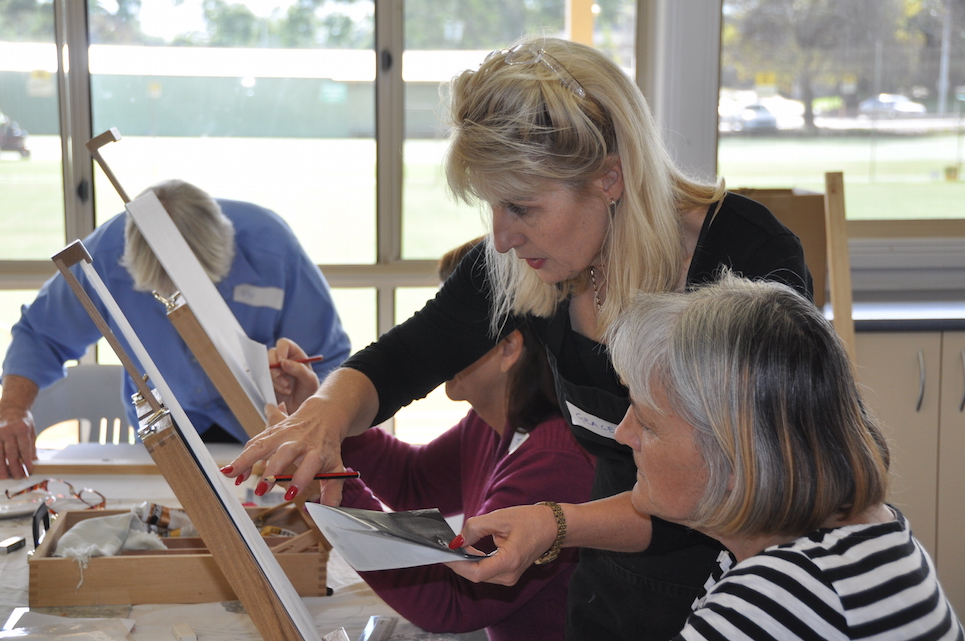 You won't get stuck with one on one attention
Go at your own pace, with lots of help!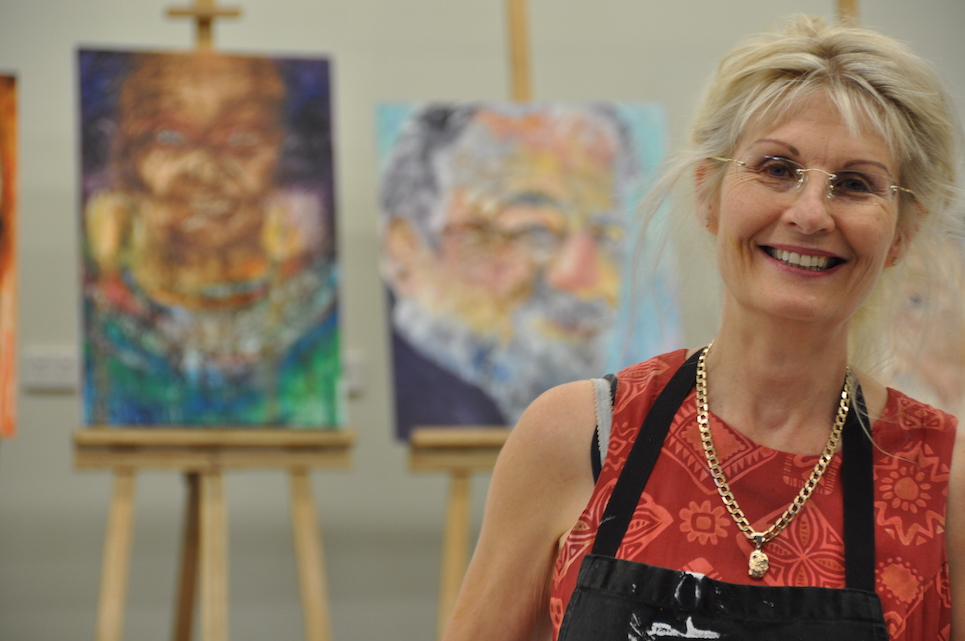 Be uplifted by a warm and friendly guide
This one is super friendly and knows how important it is.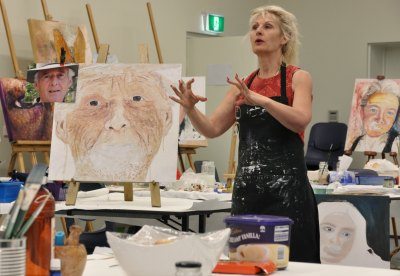 Everyone improves with an experienced teacher
Grace Bailey, MA Visual Arts, Grad Dip Ed, (Sec), Ass Dip Creative Arts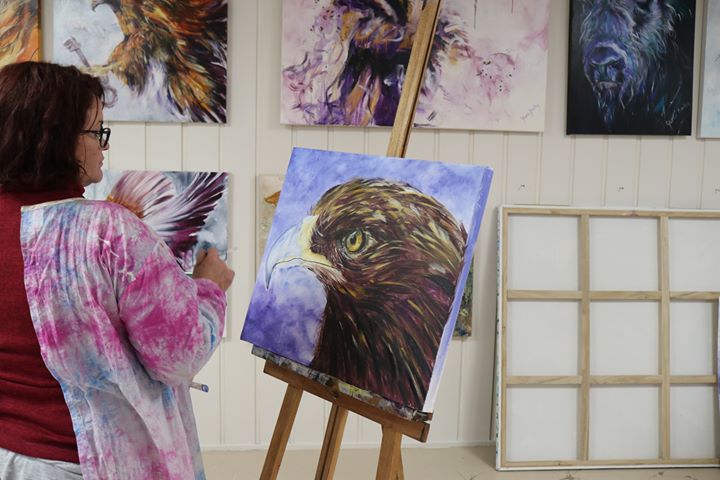 Step out in a safe environment
We're all in this together. No competition. Ever.
Connect with God in a new way
 Maybe He wants to heal you. Maybe He just wants to hug you.
Friday  6.30 for a 7 pm start, we meet in the enormous studio in Ballarat for cheese,  bikkies and a chat to get to know each other. Then we get right into to our amazing artwork til 9 pm. This bit's very important.
Next morning we kick off with worship at 9 am. When we can tear ourselves away from worship (which is often the hardest part of the day!) we get into the super fun stuff.
We aim to wrap up around 4 pm to give space for prophetic ministry time but sometimes we just don't get there because people are too absorbed in their paintings!
All painting materials are provided except a roll of paper towel and an apron or old clothes. (That's why we all look so flash in the photos!)
Morning tea and lunch are magically produced by my amazing assistant.
You can decide to really treat yourself and stay for another night on Saturday night after the workshop ends for a small extra charge. Hanging out with other prophetic artists can be a blast and is a good chance to meet great people.
Next Prophetic Art Workshop;
6th -10th January 2019
Immersive four day Ballarat experience where we take the time to really seek God, improve our art and have some fun with other artists.
Email me for details.
And the REALLY exciting news; Imagine the opportunity to be part of a missions art trip to northern Thailand where you could experience authentic Thailand without the tourist hype, take your art to the next level regardless of where you're at now and even spend time in a poverty-stricken village where Christians are making a real difference!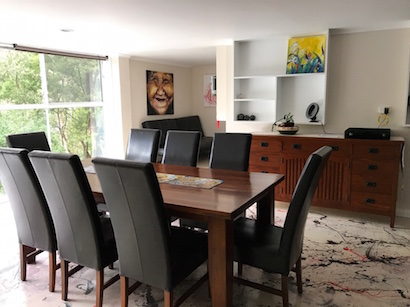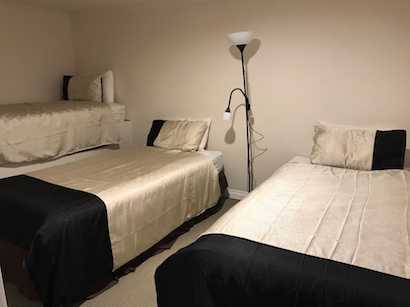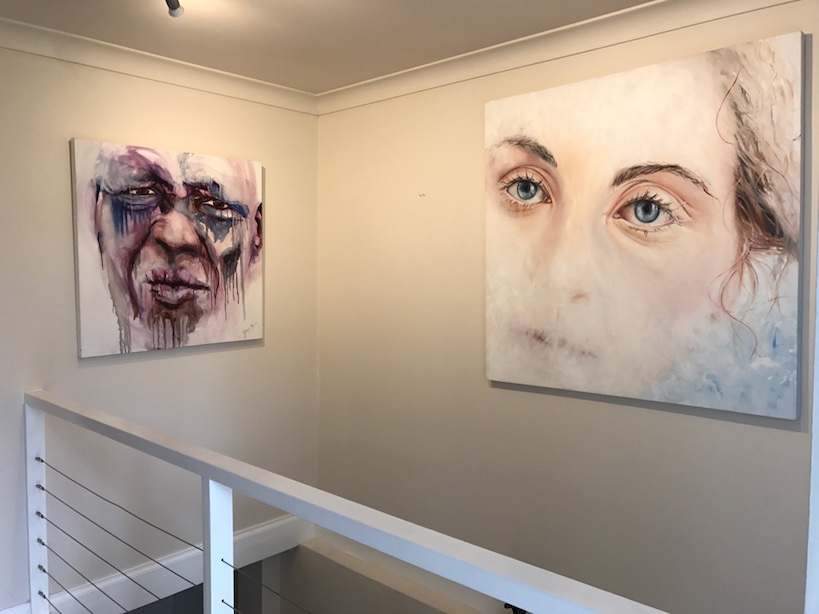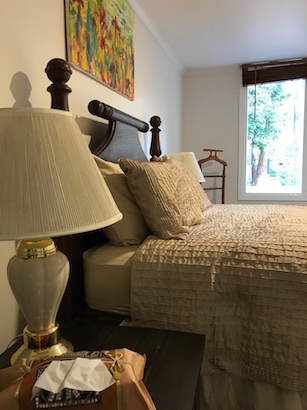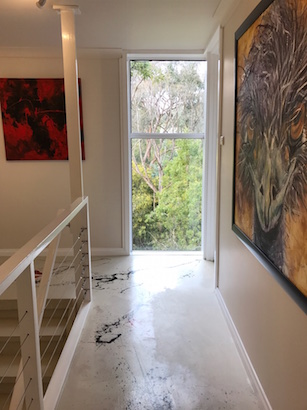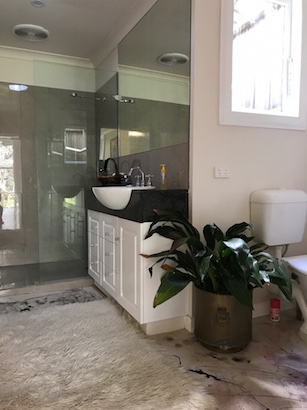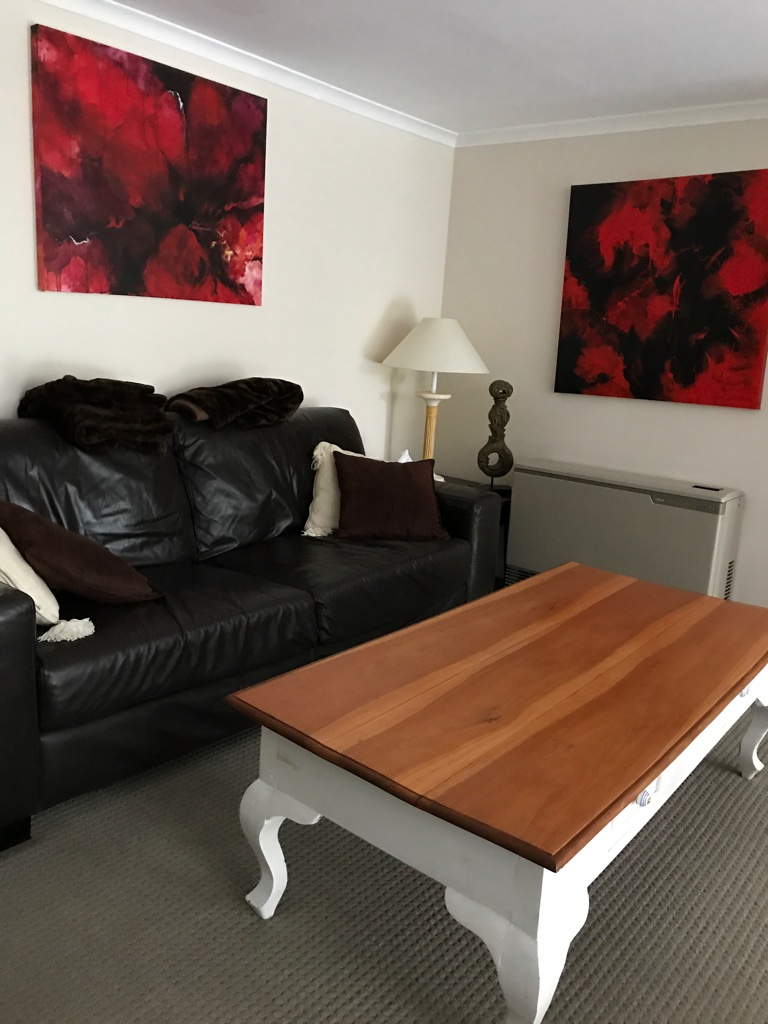 Accommodation is provided in one of three self-contained units complete with all linen and a simple breakfast provided.
It's even possible to stay an extra night for only an additional $40! This is a good idea as the workshop often extends past 5 pm and it's a great time to fellowship together after the workshop is over without the drive home. Some very significant ministry has happened in the units afterwards.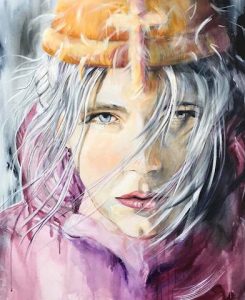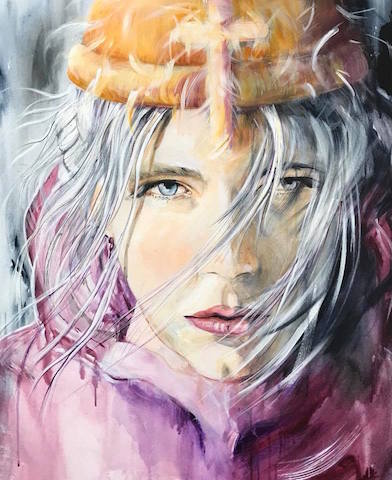 Prophecy
As part of the workshop we'll have some;
Prayer and prophecy.
Prophetic impartation.
Worship with other artists.
From Mishah, Hurstbridge, Victoria;
Grace is talented and anointed, and an amazing teacher, coach and prophetic voice, and eeever so patient. I came home with an artwork that I can hardly believe I created, and a clearer vision that I'm excited to step into! If you're tempted to do it, make it happen! You won't regret it.
From John Hall, Sheffield, England;
May she continue to inspire artists to redeem art from the dark and the morbid (we have all experienced this!), to light and life and hope. (See p 130 of her book "Painting With God").
Jacqui, Victoria
I went to Grace Bailey's Prophetic Art workshop this weekend and the Spiritual impact is still unfolding! It was a deeply God-centred experience.
From Annie, Christchurch, New Zealand;
Fantastic! The class tutor was informative, explained techniques and medium we used clearly.
Glennis, Victoria
A wonderful experience whether you are an artist or a beginner - the finished paintings were a surprise to many that they could paint so well.
Off The Charts Ballarat Workshop, Sept 2018
Going into this workshop, I knew it would be special. We could have stayed in worship all day and God set several people free from creative blockages.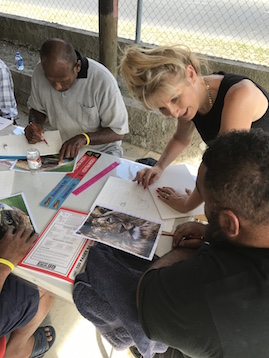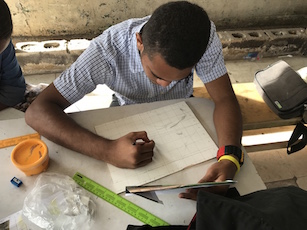 Hull, England Workshop, June, 2017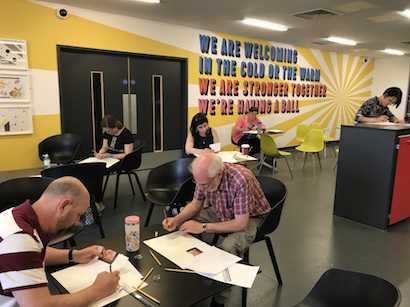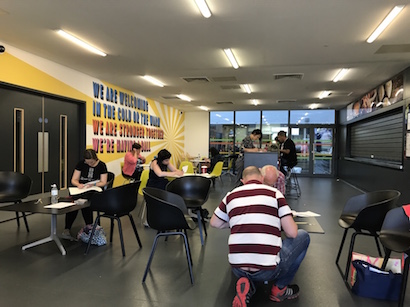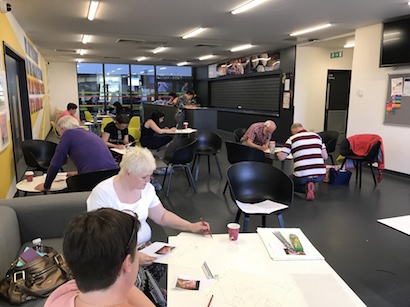 Everyone included and welcome